Question
What are homes?
Homes can be set up if you have devices in a different locations. Each home has the following:
Members- Other people with the SamtechT app.
Rooms- Rooms to organize where a device is located.
Devices- The products that are connected or added to these homes.
How to set up a new Home:
1. Select "Me"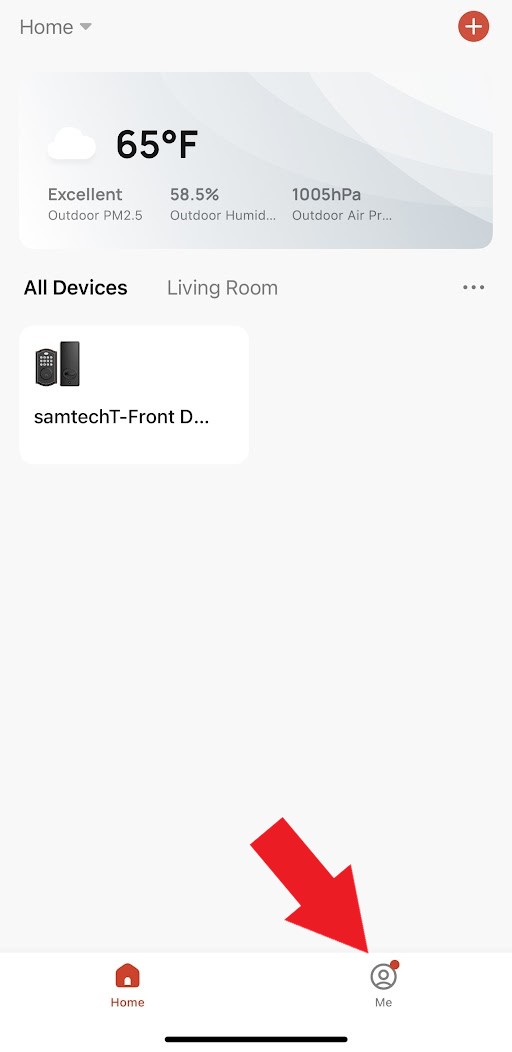 2. Tap on "Home Management".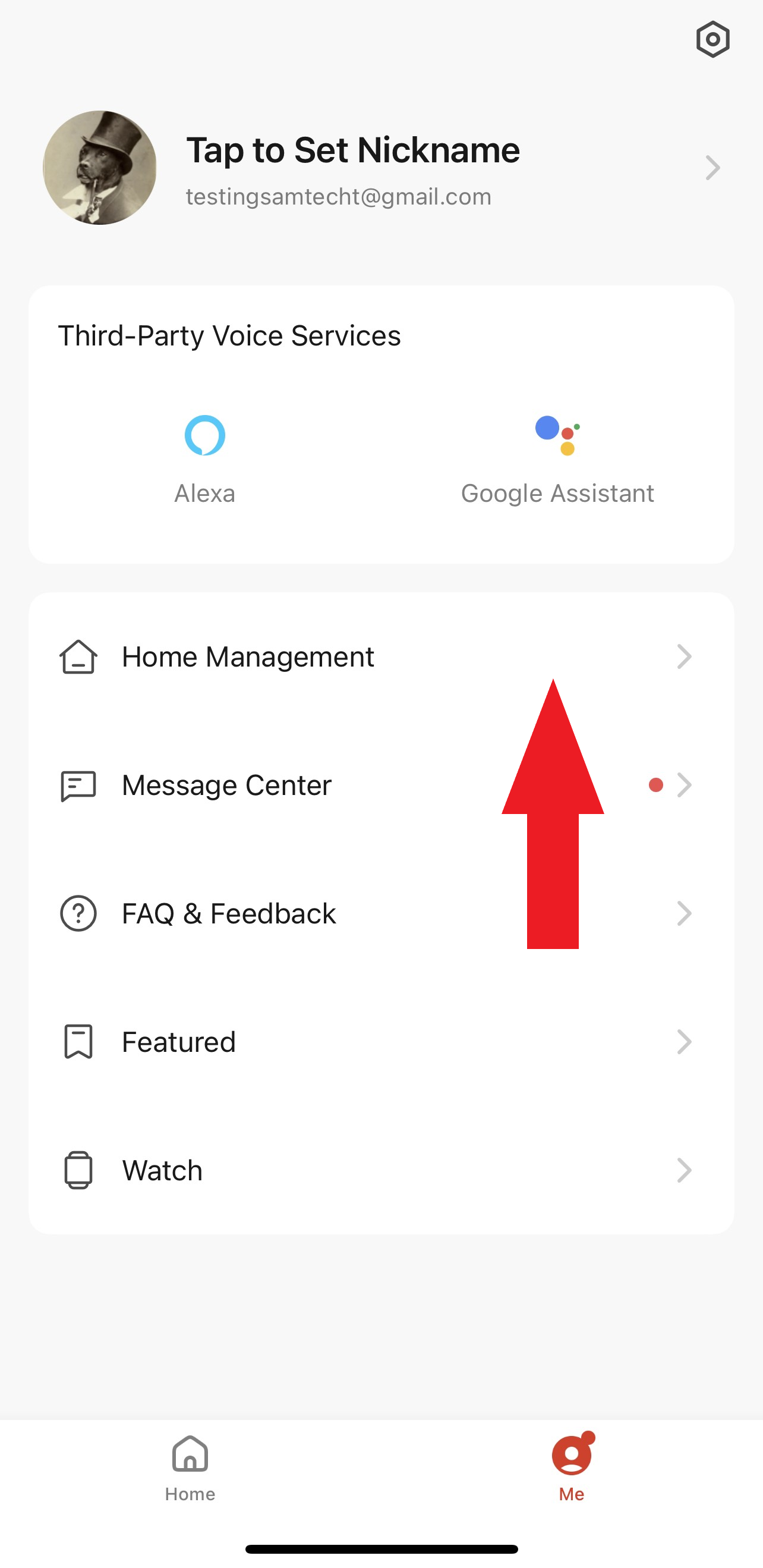 3. Tap on "Create Home".