Question
How to I connect my samtecht lock to Alexa? How does the Alexa integration work?
Answer
Here are the steps to connect your lock to Alexa.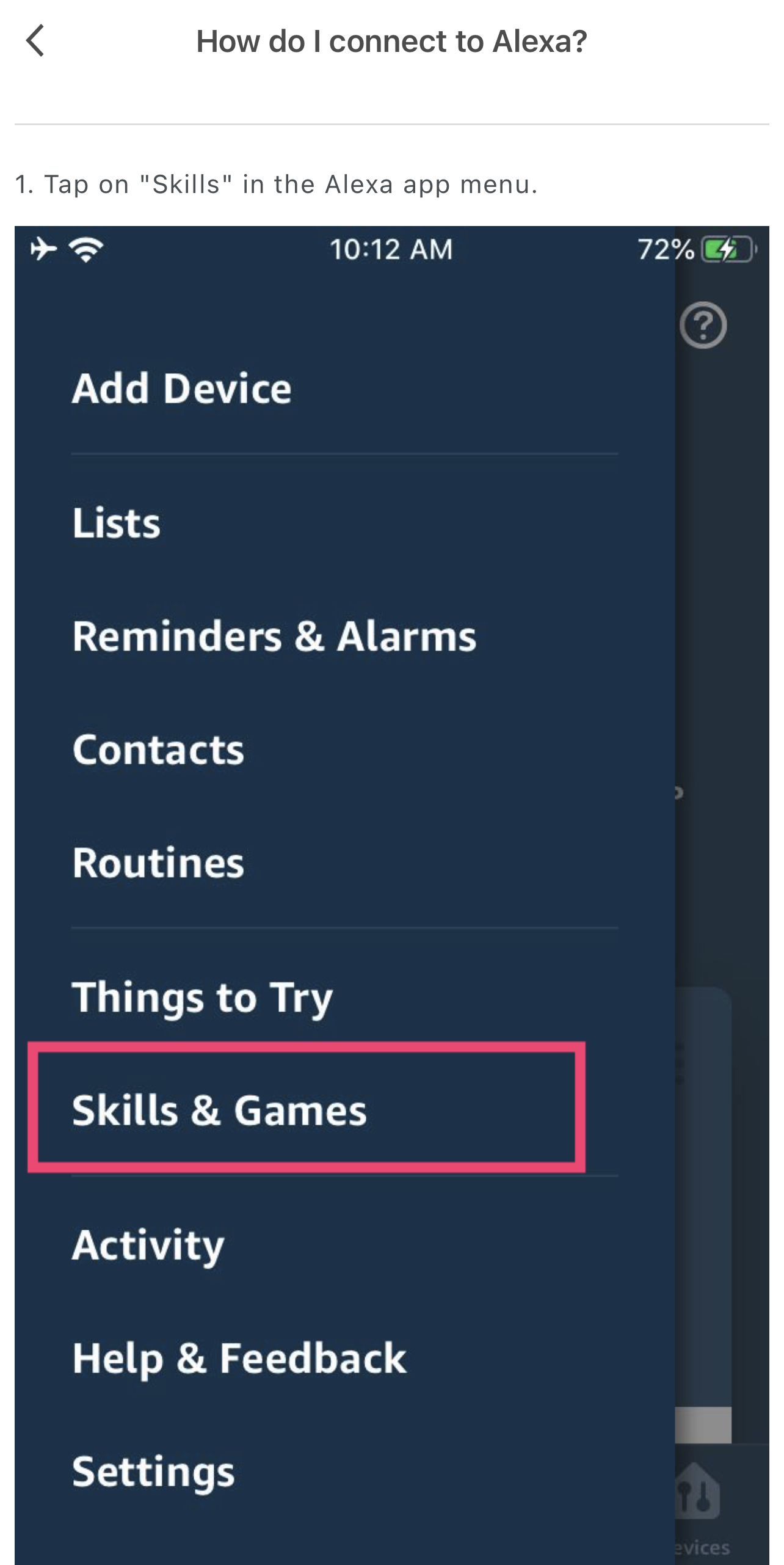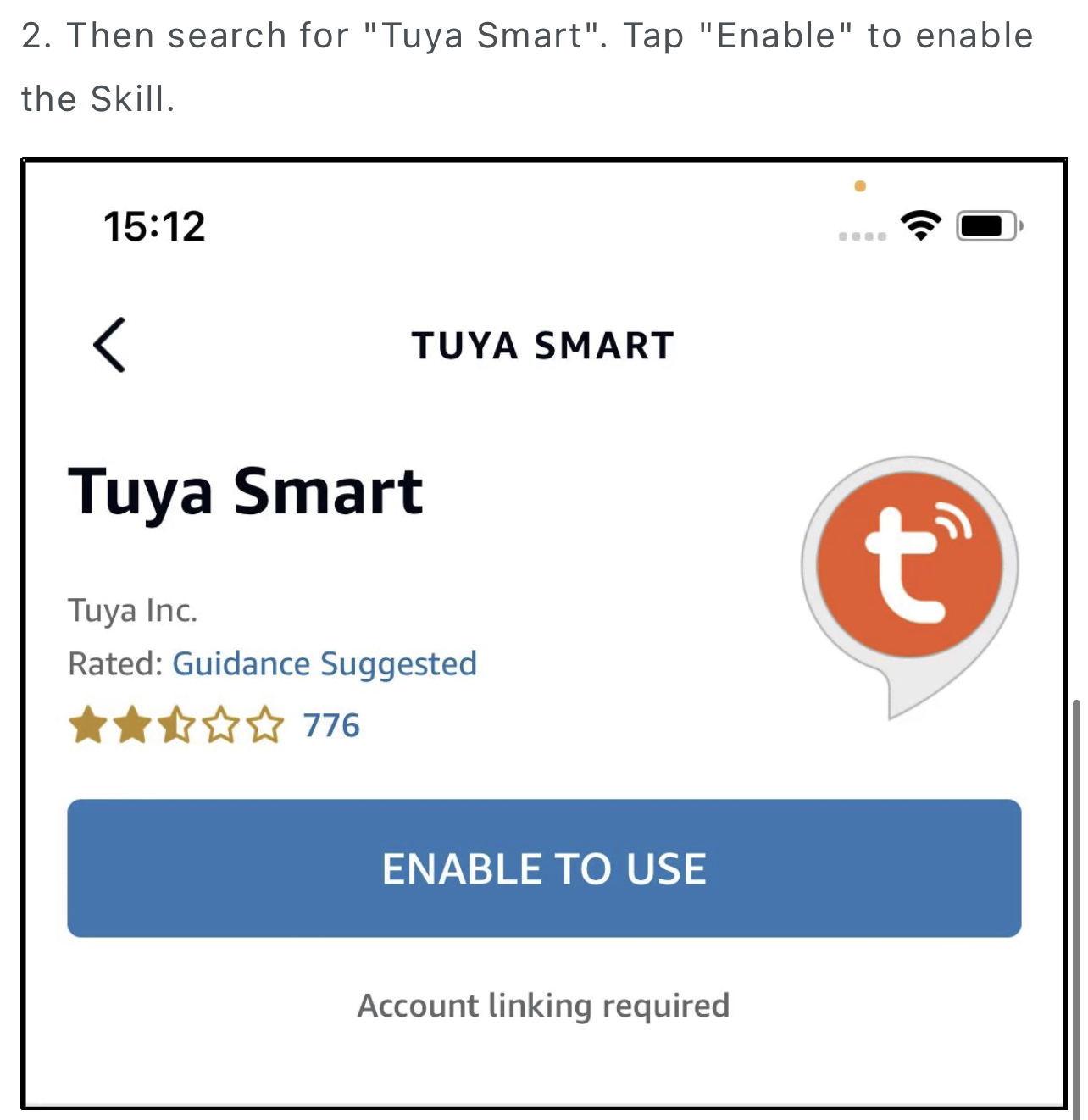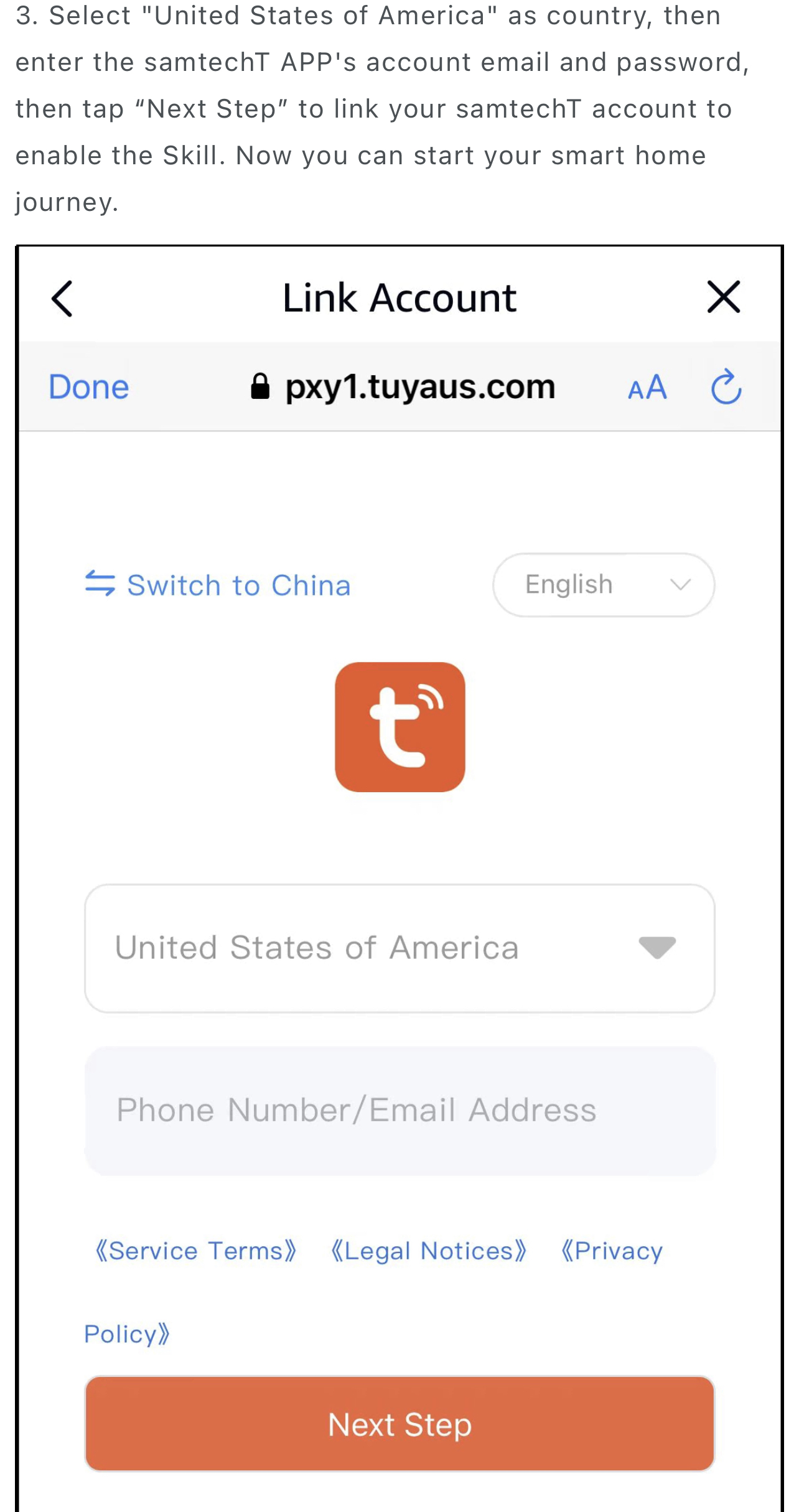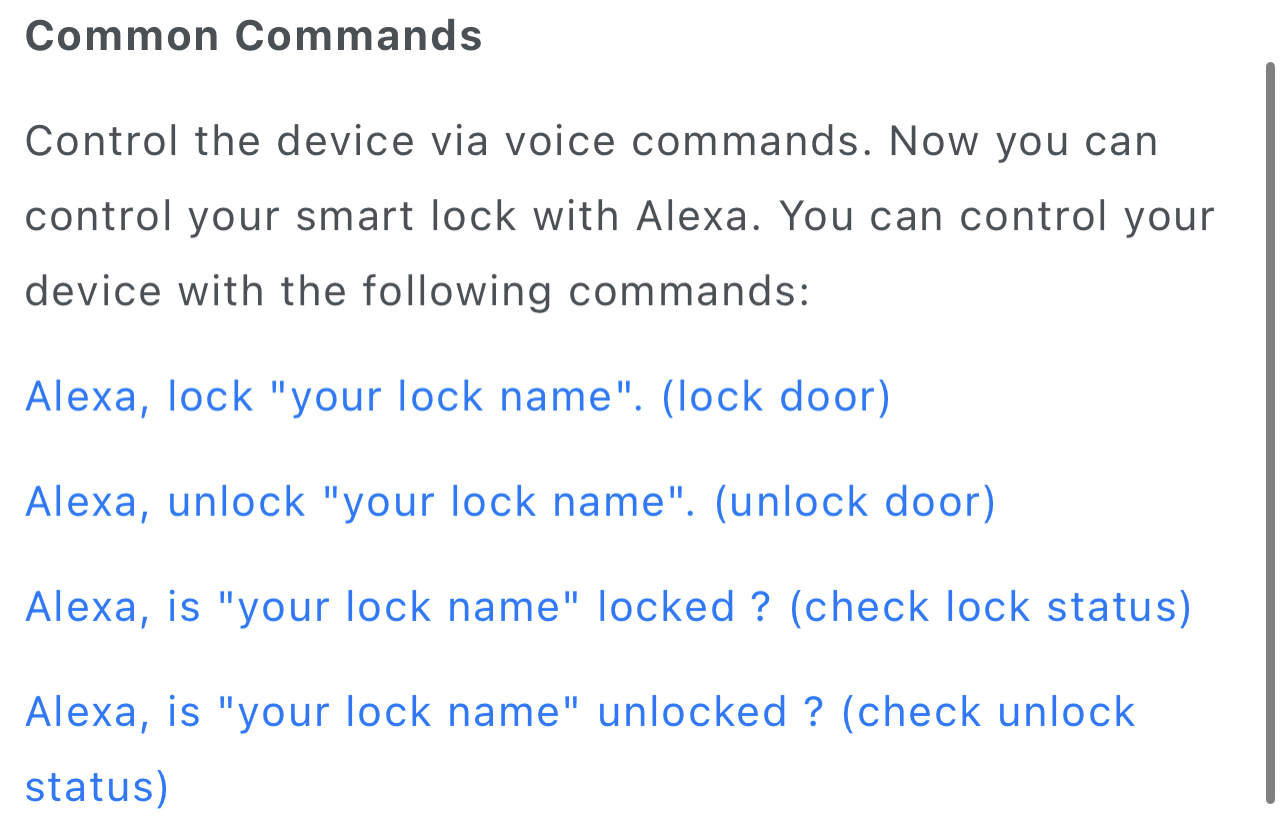 If you would like to see instructions from within the app.
1. Select Me from the Home menu.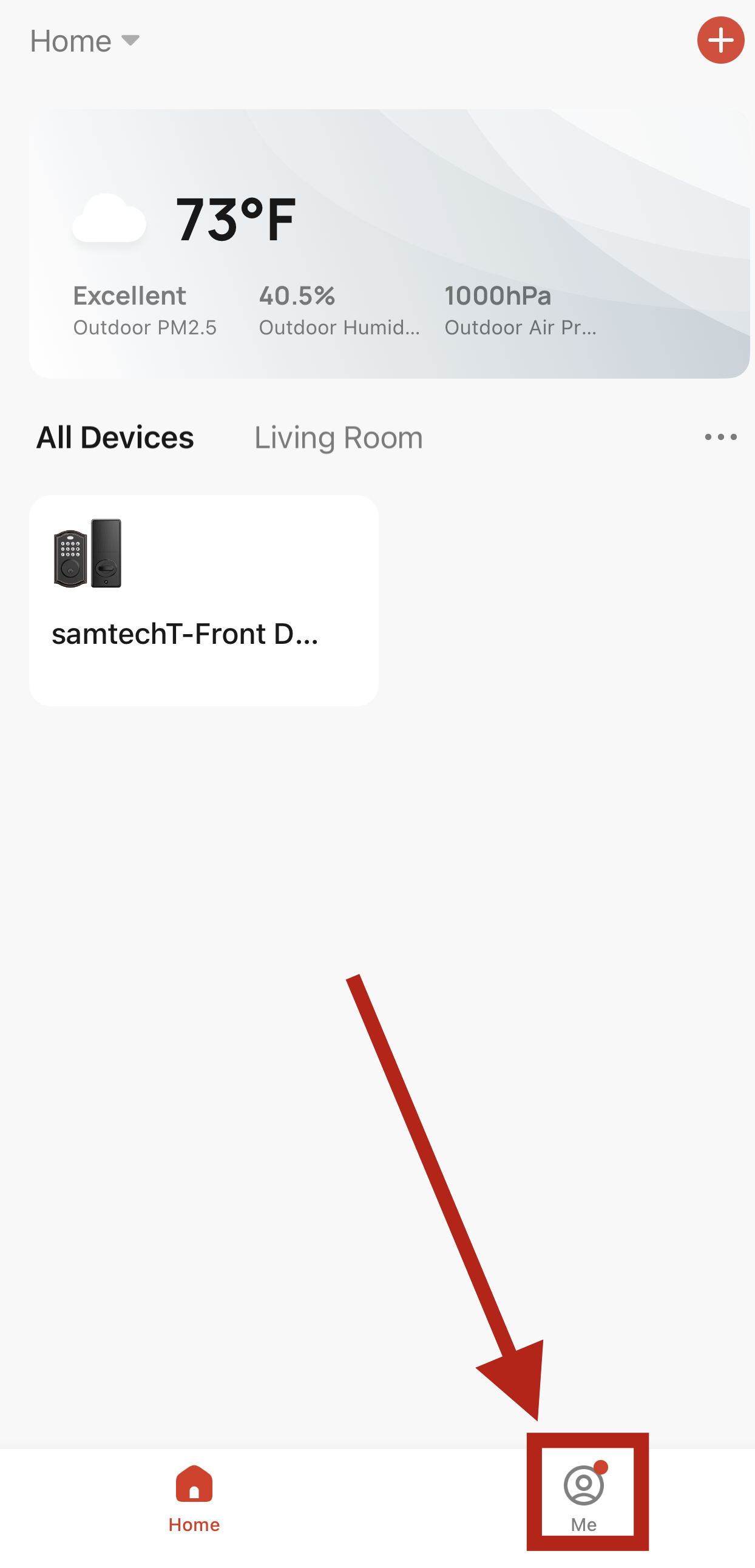 2. Select Alexa from Third-party Voice Services.