Permission Levels: When sharing app access of the lock, you can choose between the following two levels.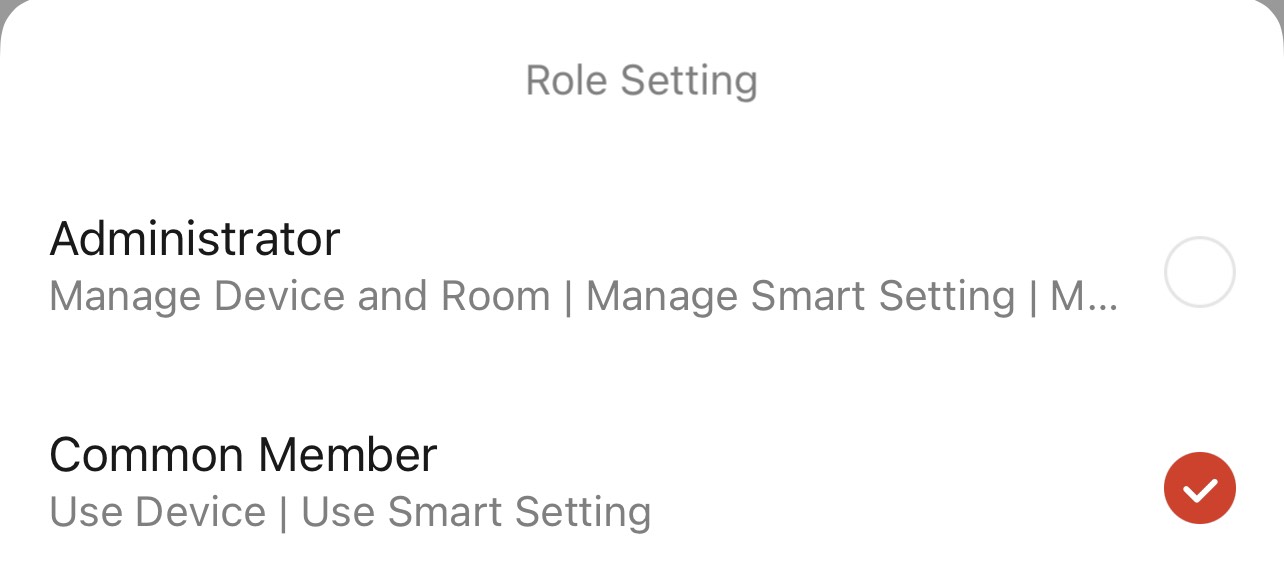 Administrator can add other users, manage settings, and interact with the product.
Common Member can interact with the product.
Here are instructions on how to share app access.
1. Select the Edit tool for the lock.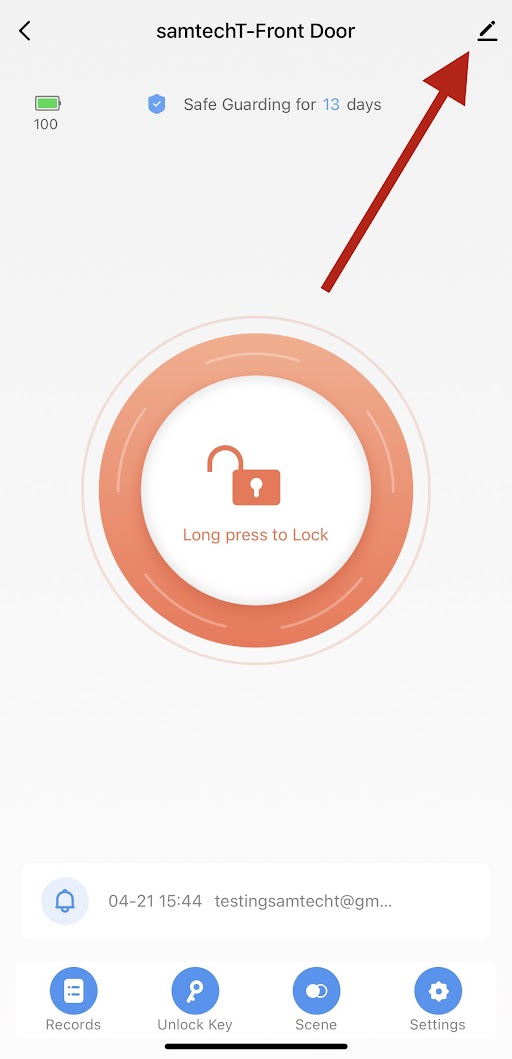 2. Tap on Share Device.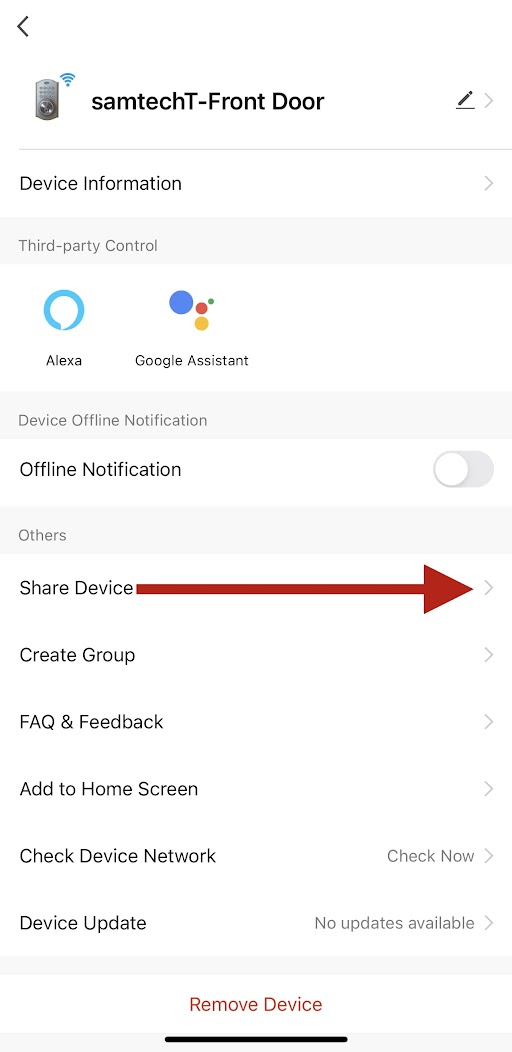 3. Tap on Add Sharing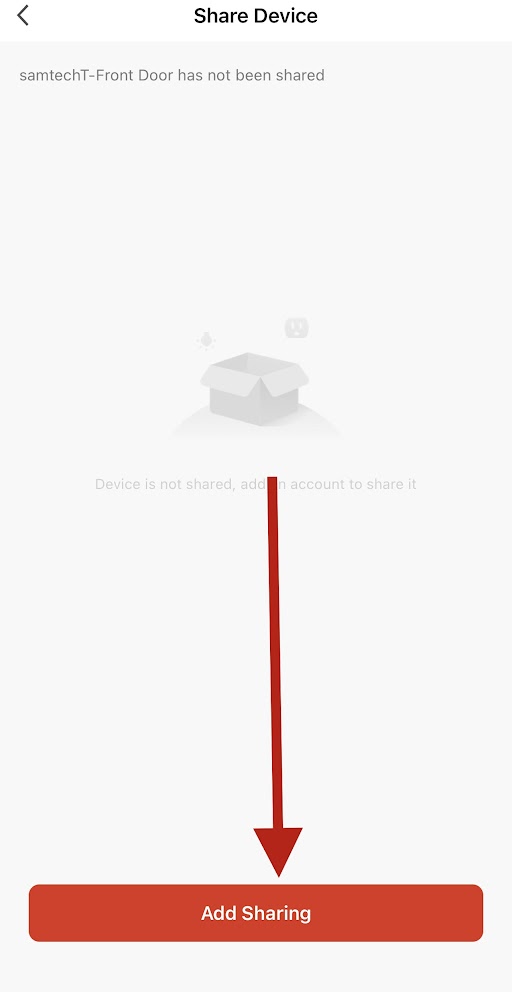 4. If there an existing Samtecht account, tap on Share with Account samtechT
If the recipient does not have an account, you can share via SMS, email, or other options.
4.